Meet Our Donors
We thank all our planned-gift donors for their generous support. Here are some of their stories.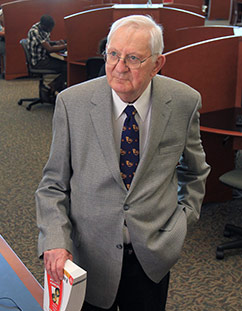 Dr. Earl Seymour
Passion for Education
Dr. Earl Seymour's passion for education brought him to the Salinas Valley in 1961, where he taught English at Gonzalez High. As an advocate of higher education, he joined Hartnell College in 1966 where he taught till retirement.
"My students were my passion and drive each day. After teaching for 25 years, I wanted to give back some of what my students had given to me."
Through a generous planned gift, Dr. Earl Seymour will provide hope and opportunities in higher education through scholarships in English studies.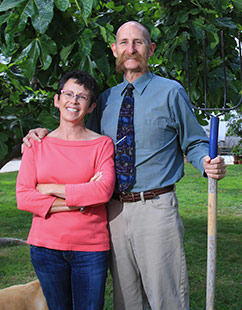 Robert & Kelly Locke
Paying it Forward
Kelly and Robert Locke are members of the Hartnell family who have included Hartnell College Foundation in their estate plans. Kelly has taught at Hartnell for 25 years, watching the school grow and transform into Salinas Valley's educational hub.
Kelly and Robert know the quality of education that Hartnell College stands by. For many, community college is the first and the last chance to get an education. By including Hartnell College Foundation in their estate plans, they will continue to shape young minds, for generations to come.
"I wouldn't have had my educational experience without the people who made gifts to my college. We've included Hartnell in our estate plans because we want to see greater opportunities for the youth of this community."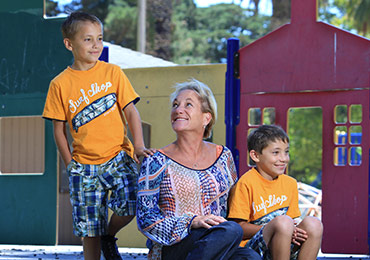 Margaret D'Arrigo-Martin
Hope and Opportunity Through Higher Education
"I learned philanthropy from my mom. She was always very involved in the community, especially with youth. She instilled a passion in me for helping youth and women and promoting education."
Margaret supports Hartnell because she believes in the transformation of hope and opportunity that higher education can have on a community. As the premiere educational institution of the Salinas Valley, Hartnell's plays a vital role in our future. "I want to leave the community a better place for my children and education is the single most important means to change."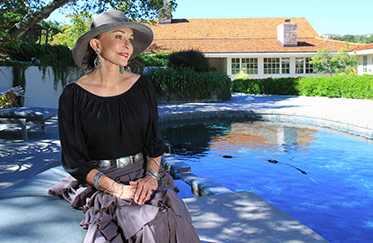 Karen Fanoe
Hartnell Made Me Want to Succeed
Karen Fanoe, a longtime supporter of education, is one of the founding members of Party in the Library. Her involvement with Hartnell started before the inception of the annual fundraiser.
"My higher education experience began at Hartnell. Dorothy Wallace (Dorothy Middaugh) was one of my favorite teachers. She got into your soul; she gave me confidence."
Karen continues to support Hartnell College because of its impact on her life, and the impact she sees it having on this community. "Hartnell made me want to succeed. I was given so much, I had to give back.
The college is a beacon of opportunity for the youth of this community.
I see the immense value of Hartnell's King City Center and I hope that my involvement with Hartnell will create more resources for South County."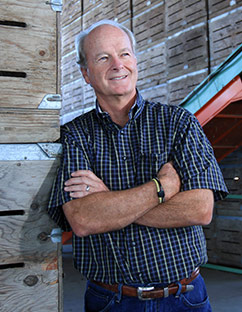 David Gill
A Sense of Pride
David Gill credits his father for his philanthropic spirit. Growing up, he remembers volunteering at barbeques for the Knights of Columbus. Those early memories instilled a sense of pride in giving back to his community. His passion for King City led him to Hartnell, playing a key role in the King City Center capital campaign in 2002.
David and his wife Susan are believers in the power of education. Since the launch of the King City Center in 2002, he has been a key force to the college in the revitalization of the Agriculture Business and Technology Institute as a founding member of the President's Task Force Agriculture Committee, as well as a champion of Hartnell. His vision is to have an endowment for the Agricultural Business and Technology Institute that supports students and ensures our programs are the best in the state.
"I first got involved with Hartnell fundraising for the King City Center. The center represented access and opportunity for youth in South County."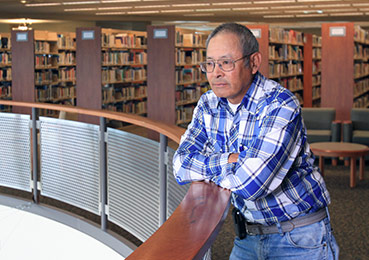 Gary Tanimura
Family Legacy
"I've always believed in higher education. Most of my family has been through Hartnell. Six family members and I have gotten a great education at Hartnell College."
Gary Tanimura joined the Hartnell College Foundation Board of Directors in 2007. As a founder of the President's Task Force Agriculture Committee, Board member and Board President, it is evident that Gary appreciates the importance of an educated community.
Gary, and the Tanimura Family Foundation have greatly supported Hartnell College over the years. "Philanthropy ran through the roots of our family. My uncle Bobby gave seed money for the Tanimura Family Foundation. Part of my success is because of Hartnell College and so I want to make sure other kids have the same opportunity."
Gary has included Hartnell College foundation in his estate plans. His planned gift will support a bright future for Hartnell students.